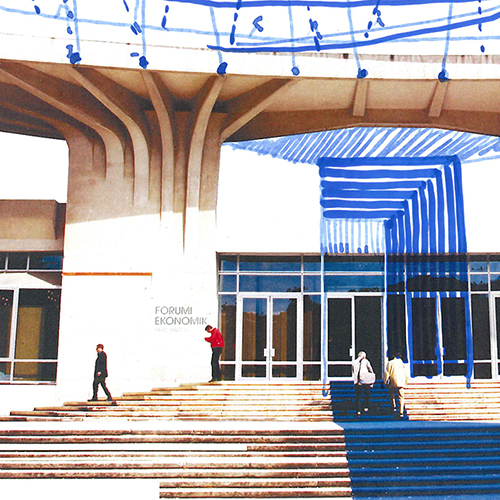 Title of the work
Nel blu dipinto di blu
Short description of the work
Explaining a sketch is not unlike explaining a song.
In a song the right arrangement of words can confer different meanings and stimulate creativity or arouse emotions. In the same way, in a sketch the position of lines and colours can define a new creative path.
"Penso che un sogno cosi' non ritorni mai piu',
mi dipingevo le mani e la faccia di blu.
Poi d'improvviso venivo dal vento rapito,
e incominciavo a volare nel cielo infinito.
Volare, oh oh,
cantare, oh oh oh oh.
Nel blu dipinto di blu,
felice di stare lassu'.
E volavo volavo felice
piu' in alto del sole ed ancora piu' su
mentre il mondo pian piano spariva
lontano laggiu'.
Una musica dolce suonava soltanto per me.
Volare, oh oh
cantare, oh oh oh oh.
Nel blu dipinto di blu
felice di stare lassu'. […]"
from Domenico Modugno song, "Nel blu dipinto di blu"
Key words
Blu – Line – Fragment
Section
Drawing